Choose language \ Choose language
TAXFREE
VAT refund for customers from outside the European Union
If you live in a country outside of the European Union, you can save even more money when shopping at PEPCO by obtaining a VAT refund under our TAX FREE service offered in collaboration with Global Blue (Global Blue's Tax Free Shopping).
The service is available in every PEPCO store.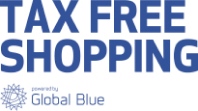 How can I obtain a VAT refund for goods purchased at pepco?
01
01
Ask the store staff for a TAX FREE form
Before paying for your goods, ask a member of the PEPCO shop staff for a TAX FREE form. The staff member will then ask you for your valid passport in order to complete the form for you. Only individuals who live outside of the European Union territory are eligible for VAT refunds.
02
02
Take the completed form with you
Collect your passport and your completed TAX FREE form together with the attached receipt for your goods.
03
03
Remember the stamp of the Customs Office
Before leaving the country take your completed TAX FREE form to the Customs Office to be stamped.
04
04
For the return, visit the Global Blue Customer Service Center
Obtain your VAT refund by visiting a Global Blue Customer Service office or agent and presenting your passport and Customs-stamped TAX FREE form.
REMEMBER
Możesz żądać zwrotu podatku VAT zapłaconego przy nabyciu towarów, jeżeli kwota łącznej wartości zakupów wraz z podatkiem You can apply for a VAT refund when purchasing your goods if the total value of your purchases (inclusive of VAT) as stated in your personal TAX FREE document issued by a single vendor (i.e. a single PEPCO store) amounts to a minimum of PLN 200.00.
Your VAT can be refunded if you transport your purchased goods intact in your personal luggage outside of the European Union not later than the last day of the third month after the month of the purchase and the Customs Office has confirmed the export of these goods on your personal TAX FREE document as issued by PEPCO.
It is not possible to return goods which are subject to the TAX FREE service.
Customer service
Do you have a question? Write or call!
Our Customer service employees will be happy to provide answers.
---