We cooperate with


Children's Friends Association
The Children's Friends Association (TPD) is the oldest public charity organization in Poland. With facilities all over the country, TPD focuses on assisting children threatened by social exclusion. PEPCO and the TPD have cooperated for several years and, as a result, throughout the year the young charges of their community centers take part in classes to develop their interests, and during the school holidays, they go on summer camps. Additionally, in the stores, PEPCO's regular ranges include a very special product – charity teddy bears. All of the profits from their sales go towards carrying out the TPD's projects.
Happy Kids
Every year, the Foundation of Assistance to Children organizes the 'Happy Bus Stop' project, sponsored by PEPCO. This project revolves around a 'Fun Bus' – a bus transformed into a playground on wheels – which tours around small towns and villages in Poland. On top of being a visual attraction, it is a mobile institution where the young locals can spend enjoyable free time playing for 2-3 days. The project attracts volunteers from Poland and from abroad, who conduct fun thematic sessions as well as language classes.
SOS Children's Villages
In the European countries where PEPCO operates, we collaborate with local villages which are part of the international SOS Children's Villages organization. This supports abandoned and orphaned children, as well as those facing the threat of losing their parents' care, in order to prepare them for adult life in the best way possible. PEPCO supports diverse educational and recreational projects in these locations.
Own projects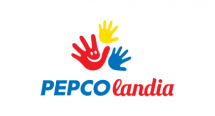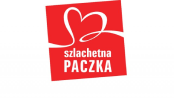 PEPCOlandia
PEPCOlandia is a program to help children, driven by the commitment and kind heart of our employees. Thanks to them, local non-governmental organizations receive grants for the implementation of projects dedicated to children.
PEPCO Helps With Full Package
Every year, we encourage our employees to join the nationwide charity campaign "Szlachetna Paczka" under the PEPCO colors. Dozens of PEPCO teams then turn into helpers of Santa Claus and prepare packages from the heart for families in need.
PEPCO's clients help
Shopping bags
We finance all prosocial projects entirely from the profits from the sale of carrier bags in our stores.
All shopping bags sold at PEPCO are ecoLoop bags made from recycled plastic waste. In this way, we contribute to reducing CO2 emissions by as much as 40% in comparison with traditional plastic shopping bags.
Why is it worth buying in Pepco?

We are close to you
Over 2700 stores across Europe. We are always close to you - please enter your number of stores or use other argument if you don't have a big number.
Always low prices
At Pepco you will find everything you need at low prices.
Wide range 
At Pepco you will find a wide selection of products for yourself, for the family and for the home.
Buy with confidence
You have a 30-day right to return the goods at any store in the country.