Pepco opened first stores in Bosnia and Herzegovina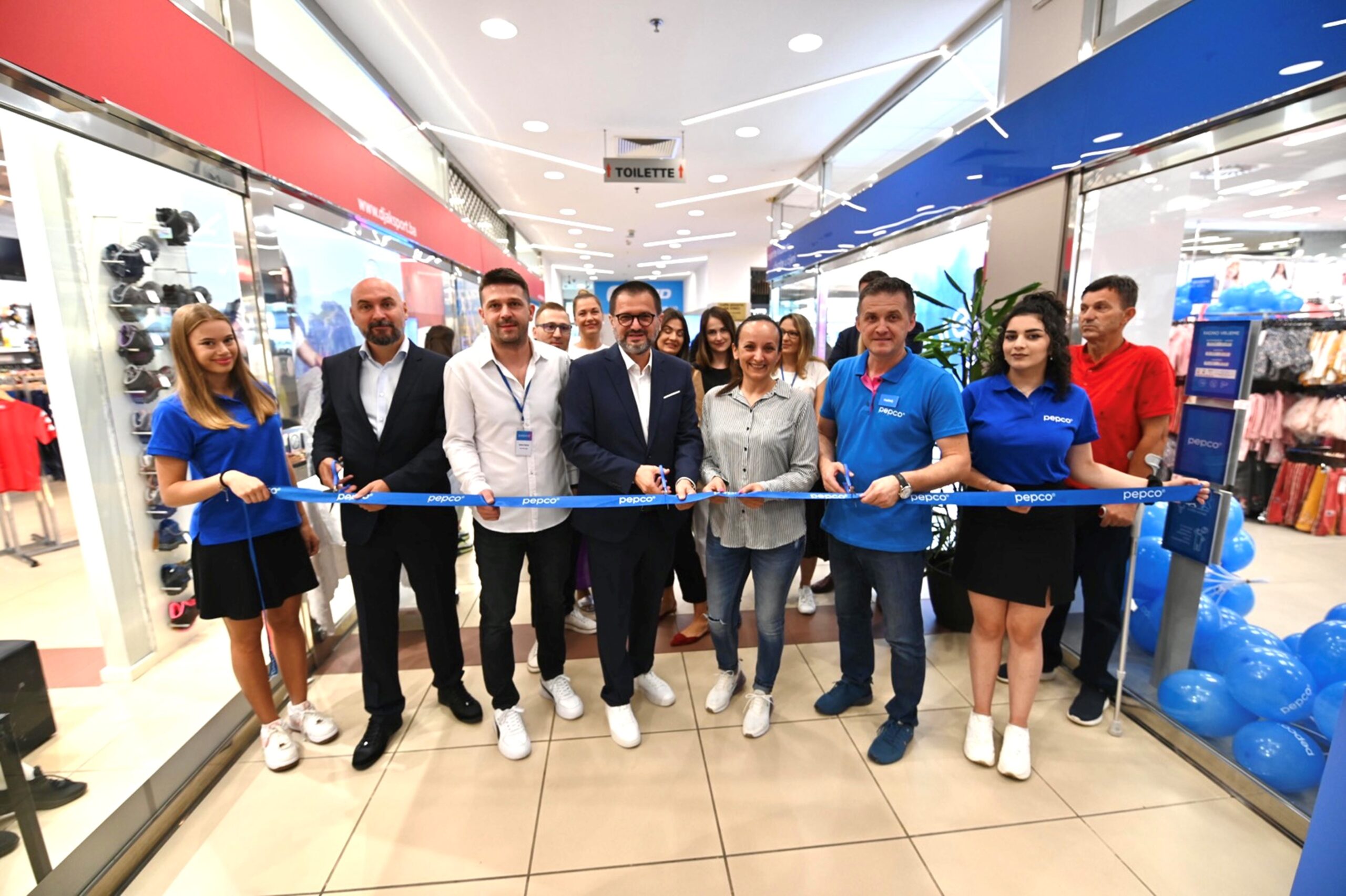 Bosnia and Herzegovina has become the 19th country where Pepco stores are available. On September 14, the first two stores were officially opened in Sarajevo – a dynamically developing capital with approximately 300,000 inhabitants. It is worth emphasizing that Bosnian expansion plans also include opening stores in cities such as Mostar, Livno, Gradačac, Kakanj, Čitluk and Lukavac. During the first year of operation, we plan to open approximately 30 stores and employ 120 employees.
As Elma Perteši-Žunić, the Secretary of the Ministry of Economy, pointed out during the opening for the media and representatives of local authorities, Pepco's entry into the Bosnian and Herzegovinian market serves as an excellent example of creating favorable conditions for business in the region. She also emphasized that the activities of the brand, known for its quality products at low prices, will not only contribute to the development of the job market in Bosnia and Herzegovina but also, as a trusted partner and initiator of CSR initiatives, Pepco will support local communities, becoming invaluable support for the entire region.
"We are delighted to welcome Bosnia and Herzegovina to the Pepco family. We see significant interest in the Pepco offering in the Balkan countries. In total, in Croatia, Slovenia, and Serbia, we already have nearly 300 stores. We have been operating in the first two countries since 2017. The awareness of our brand among the residents of Bosnia and Herzegovina was already quite high even before our entry into this market because they were shopping in neighbouring countries. Therefore, we welcome this new market with great optimism" – says Anand Patel, Managing Director at Pepco.
Pepco is achieving tremendous success in new markets and winning the hearts of consumers at a rapid pace. In countries where the network has been established for at least 3 years, 90-96% of women are familiar with this brand, with most of them considering Pepco as a leader in the children's clothing shopping sector. It's worth adding that Pepco is also a leading store in the category of home clothing and accessories.
"Every month, customers visiting our stores make over 28 million transactions. Our rich experience shows that after opening a store in a new country, we observe a consistent increase in interest in our extensive offerings, enabling us to rapidly grow our business – and that's our plan for Bosnia and Herzegovina. We will be wherever our customers need us, opening our establishments in shopping malls, retail parks, and on high streets." – says Tomislav Bekavac Head of Region at Pepco.
Why is it worth buying in Pepco?

We are close to you
Over 2700 stores across Europe. We are always close to you - please enter your number of stores or use other argument if you don't have a big number.
Always low prices
At Pepco you will find everything you need at low prices.
Wide range 
At Pepco you will find a wide selection of products for yourself, for the family and for the home.
Buy with confidence
You have a 30-day right to return the goods at any store in the country.