Pepco's MARKET SUCCESS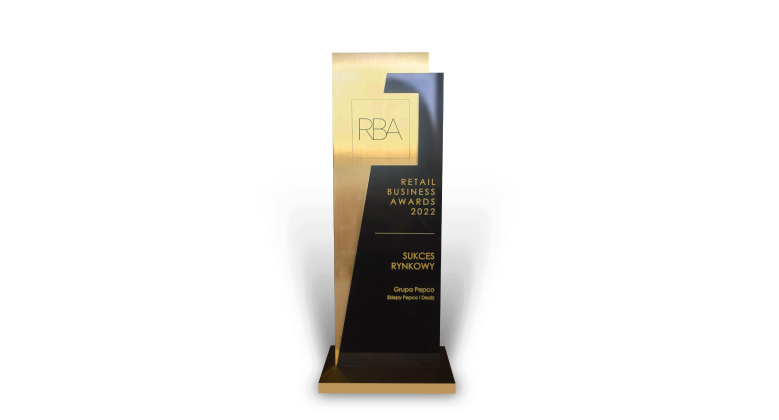 We won Retali Business Awards and received an award for MARKET SUCCESS.
The statuette in this category is awarded to a company which, using its business model, managerial potential, competitive advantage and market situation, was able to develop and increase sales faster than its competitors. In the case of Pepco and Dealz, the jury also took into account the success of the distributor's stock exchange offer.
Retail Business Awards are economic awards dedicated to entrepreneurs from the retail and wholesale trade as well as the FMCG sector in Poland. The statuettes are awarded to trading companies and leading managers for their contribution to the development of the Polish economy. The winners are jointly selected by the Business Center Club and Wydawnictwo Gospodarcze in cooperation with industry organizations (PiH and POHiD). Thank you for appreciating our actions!
Why is it worth buying in Pepco?

We are close to you
Over 2700 stores across Europe. We are always close to you - please enter your number of stores or use other argument if you don't have a big number.
Always low prices
At Pepco you will find everything you need at low prices.
Wide range 
At Pepco you will find a wide selection of products for yourself, for the family and for the home.
Buy with confidence
You have a 30-day right to return the goods at any store in the country.