1000 store in Poland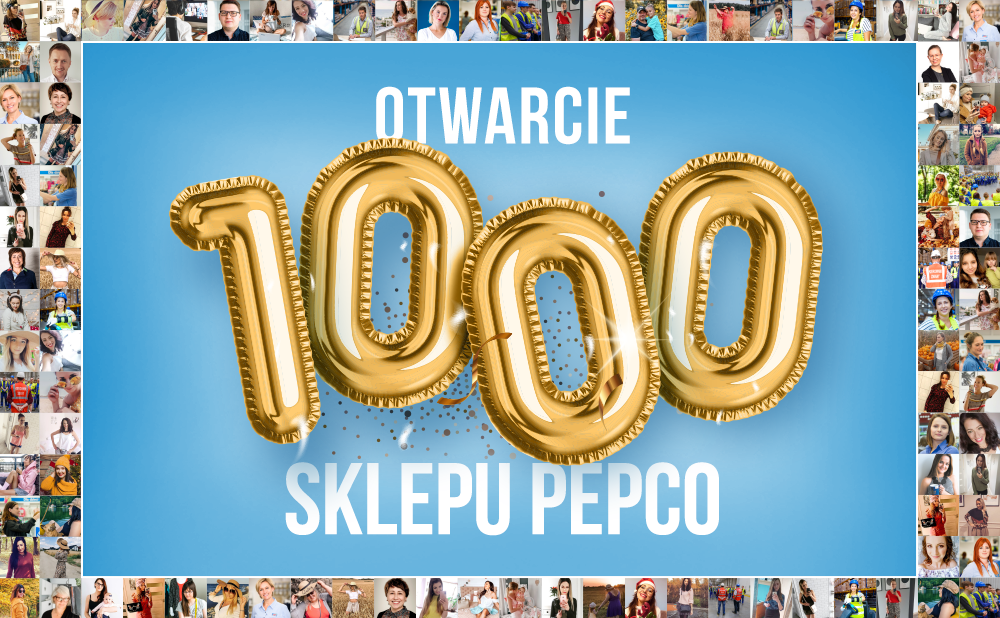 Another important event in the history of PEPCO is ahead of us! This Thursday, September 24th we will open the 1000 store in Poland, in Gorzów Wielkopolski!
On the occasion of the opening of the jubilee store, we decided to share our joy with the youngest. This week, all kindergartens in Gorzów receive art supplies, toys and games, which will certainly make learning more pleasant for over four thousand children and stimulate their creativity.
Combining business with pleasure, we continue our mission to support the development of the youngest!
Why is it worth buying in Pepco?

We are close to you
Over 2700 stores across Europe. We are always close to you - please enter your number of stores or use other argument if you don't have a big number.
Always low prices
At Pepco you will find everything you need at low prices.
Wide range 
At Pepco you will find a wide selection of products for yourself, for the family and for the home.
Buy with confidence
You have a 30-day right to return the goods at any store in the country.